Motherfuckin people! Really, anyone that even remotely knows Tha Bul Bubak knows that I hate most fuckers out there. It's a fact...people are stupid and generally ignoranus's. I am a crotchety old man at the ripe age of 27. I would be quite happy sitting in my house and only having interactions with a tight circle of 5 to 6 people. Lets be honest here folks, what kind of world do we live in when you can walk down the street and see this:
and not even bat an eye? C'mon man! Seriously taking a shit at a Porto potty dressed as Darth Vader? All together now... LO-SER!!!
Whew! Now that I got that off my chesticles on to the:
LIST OF 5 PEOPLE I THINK I MIGHT LIKE

Gene Shalit:
What's not to like about this guy? He has the trifecta of likability - the hair, the mustache, and the bow tie. He also reviews movies for a living, so you know if you were friends with him you would get to see everything before it even came out. I also hear he is Down with Jessica Biel - who coincidentally I would like to shag rotten.

Ben Baller:
Some of you may know this man as the "king of Bling" I know him as a quasi friend of my main man!(props Ahmad Rashad) Arnold T Pants. I think I think that anyone who rocks a ridiculous chain reppin their home state is great. I know that when said state is iced out in yellow and white diamonds with the Capitol marked by a HUGE diamond that this person would be a great friend. If you feel the need to get better acquainted with this man, please click
here
.(
DISCLAIMER
: Although I said most people are stupid and ignorant, and that's why I don't like them, this level of ignorance gets a pass.)

Dave Zelov:
I am a hairy man...right now a very hairy man. Although I talk a big game when it comes to my copious amounts of facial hair, I am what the French call le
pussy
. This man on the other hand is what we Americans call a real
man
. Anyone who willingly gives themselves a Hitler 'stache is in good with me for life!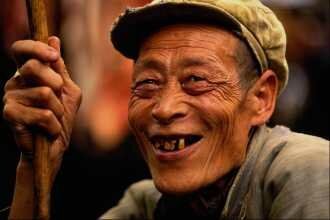 This dude is relegated to eating only the softest of foods yet still is uber happy. I would like to be friends with this guy for the simple reason that he seems to know how to be happy. I own a house, have a beautiful wife to be, a job, 3 friends, and am not in need of anything. That being said I am still unhappy (I think it is the American way right?) He is also the second hit on a Google image search for "Chinese man".

Andre The Giant:
What can I say about this man that hasn't already been said. He was so mean in the ring (fake as it was) yet so nice out of it. Apparently dude was also a
player
. This may be the best
show
I have ever seen. Think of the limitless possibilities of having a friend who is 7'4'' 500lbs? you could get away with anything, do anything and anyone who had problems with it would have to answer to the
big guy
.
Finally, for your viewing pleasure:
http://www.collegehumor.com/video:1797891